Jakarta Trip 25-29 June 06
Everytime I tour Jakarta (JKT), I would feel like a millionaire in that land. Why? 'cuz the currency is huge! haha! :P Every trip is to visit my best-test friend, Evelyn, her husband, whom I always call "Ah Pek Jackson", and 2 little beautiful daughters, Chanelle & Celine. This trip was the most fruitful as my dearest husband went along with me, together with the most important thing for going overseas-- CAMERA! Each time to JKT, I didn't manage 2 bring a camera along with me as we only have 1 to share. Hubby always took it as he needs it more than me. I took quite a bit of photos with Evelyn & of course, FOOD!

We visited Sentul, Bandung & Lembang. Beautiful places.

I love Sentul, a town far far away from the polluted capital, quiet & peaceful. We proceeded to Bandung & Lembang on the 2nd day. Lembang- we went to Jackson's vegetable farm. Lettuce, califlower, broccoli, carrots, spring onions & many more veges that I can't remember. Didn't take all the photos tho' as some veges like carrots are all buried underground. Wanted to shop in Bandung, but after visiting the farm, we went to eat dinner & it was late already. Off we went back to Jkt again...

Eating out in Jkt is definitely cheaper than Dubai. Both of them brought us to eat all the food that I was craving eversince I visited them last year. Hubby enjoyed the trip too especially with their 2 lovely daughters who never fails to bring laughter and joy to him.

Thank you Evie & Jackson, for making our stay in Indonesia a funfilled & memorable trip. May our long distance friendship be brought to a higher level of closeness. Love you both very much! Muakz! *Wink*

Off to Lembang Farm...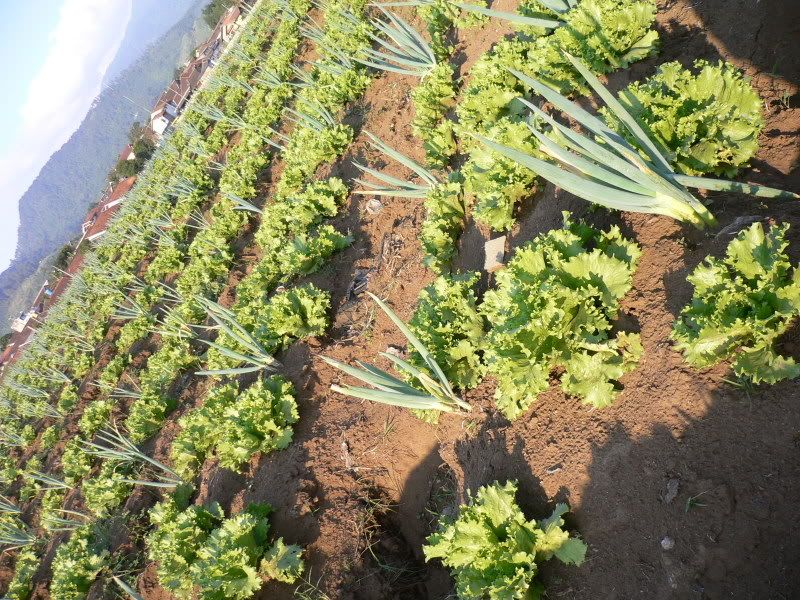 Huge lettuce, isn't it?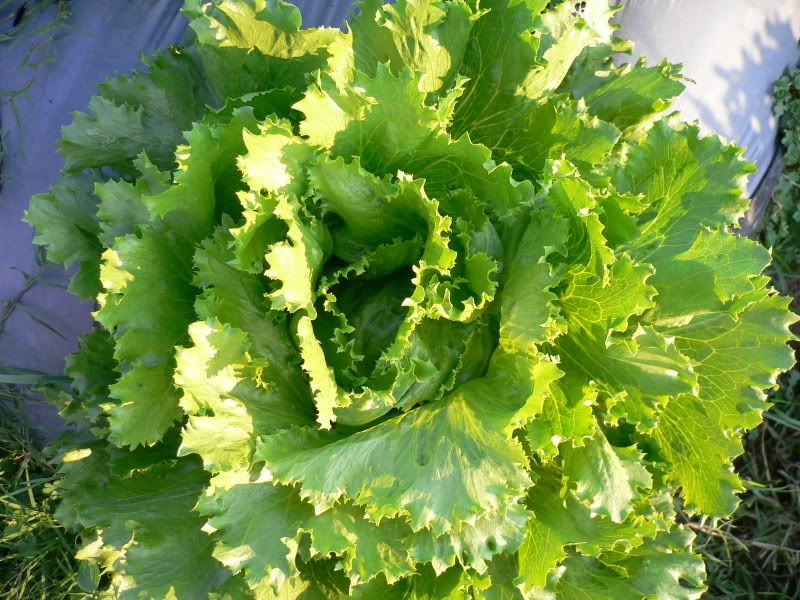 Yummylicious food, here we come!

Caramel Pudding Topped with Fresh Creme



Deep Fried Jackfruit Topped with Icing Sugar



Prawn Fritters



Pisang Goreng, Sliced & Shaped Flat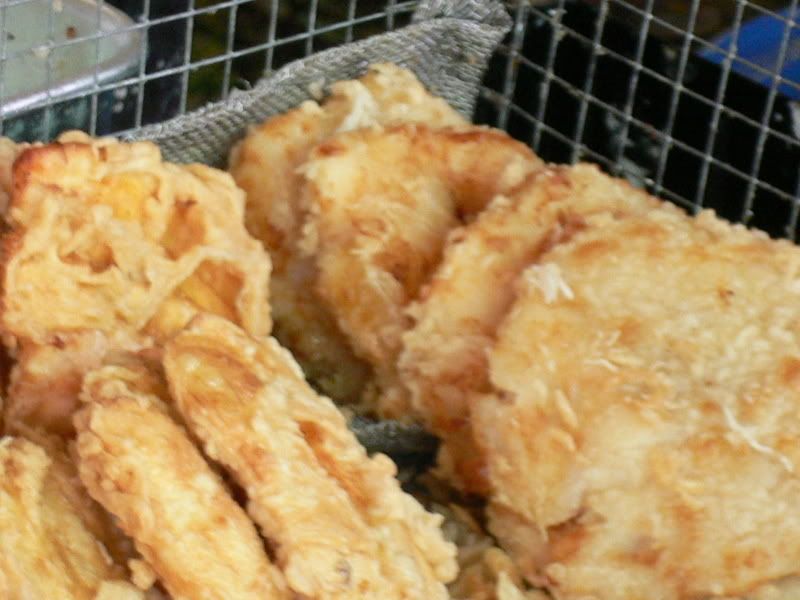 Otak Otak Indonesia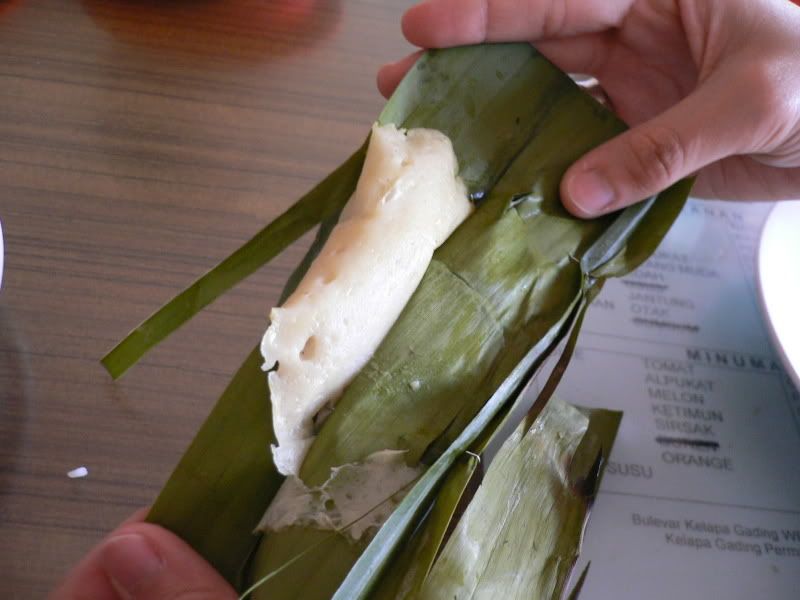 Guess, Guess, Guess! What's this?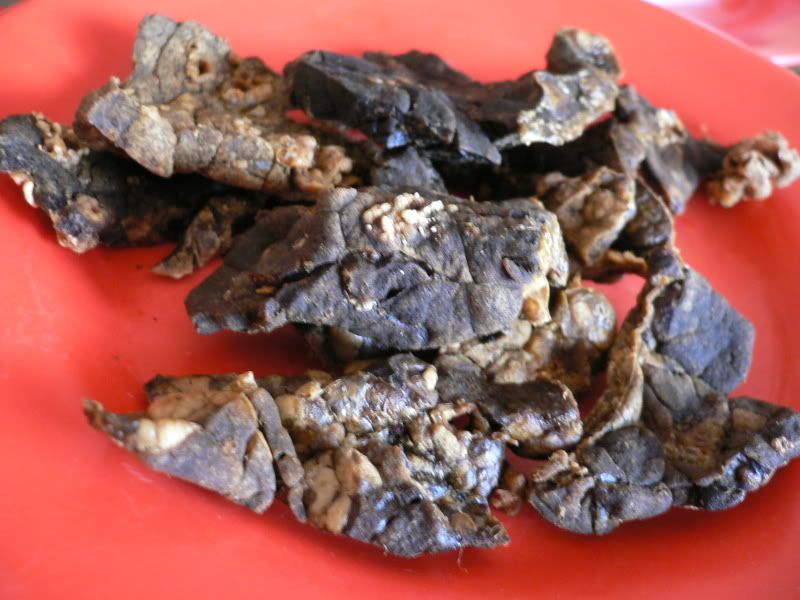 Deep Fried Cow Lungs Soup with Fried Belinjou



Teh Botol. Tea with Smelly Fragrance.Weird yet U'll Keep Asking 4 More!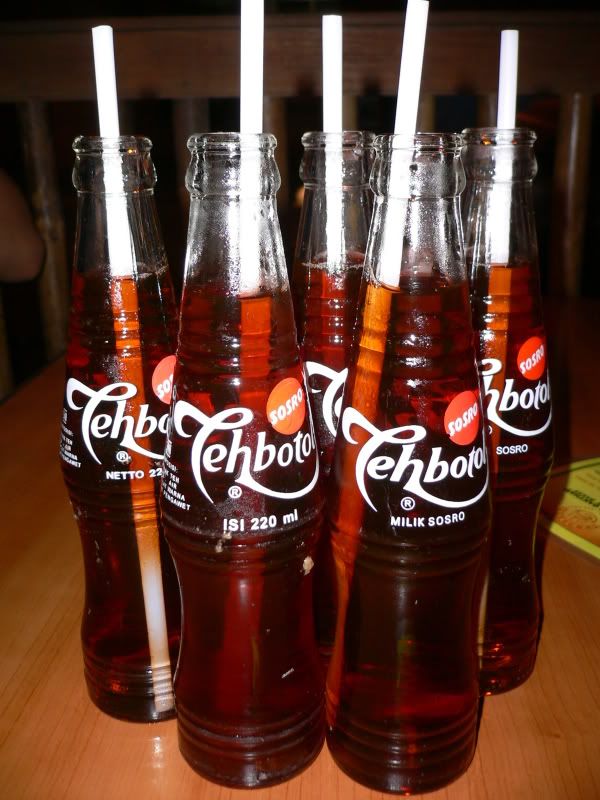 Indonesia Fruit Rojak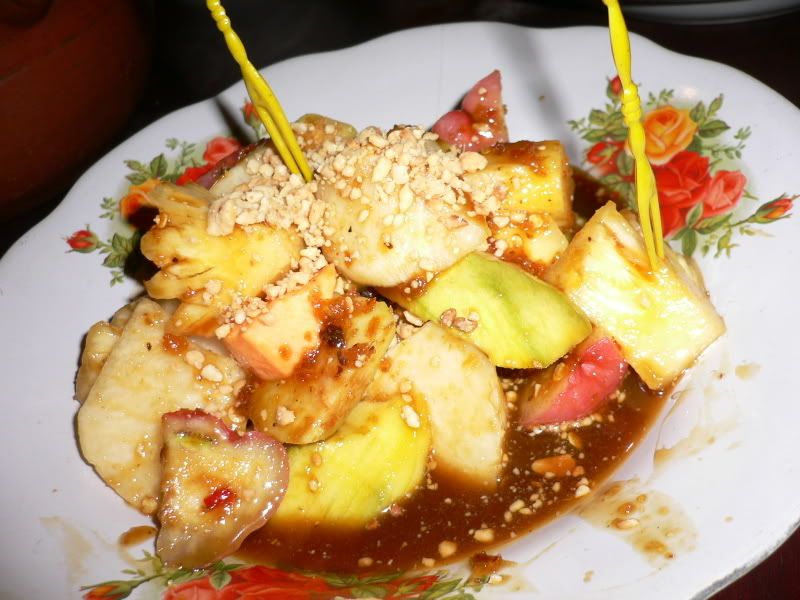 Fried Chicken Wings, Crispy On d Outside, Juicy On d Inside



Cow Bone Marrow Soup



Lontong Indonesia, Looks normal, but super tasty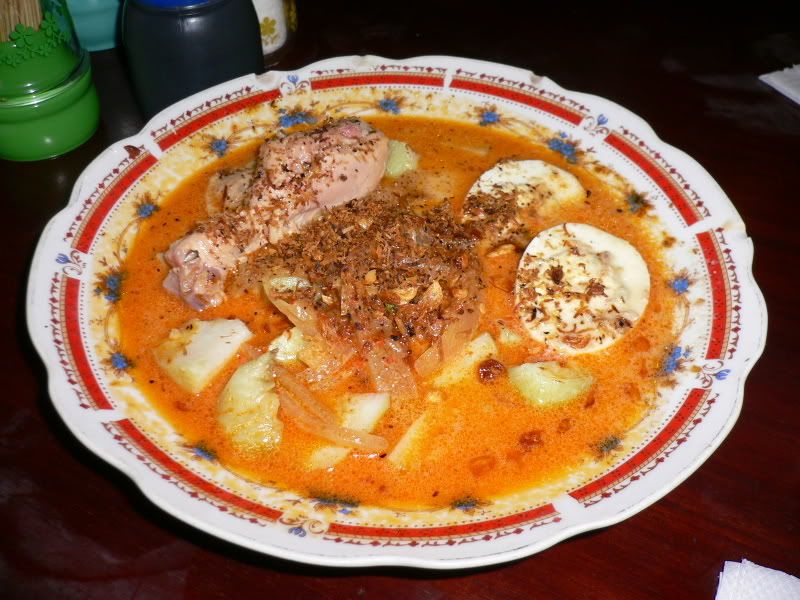 Mie Keriting aka Ayam Mie Jamur. My Favourite!



Menu for Ayam Bakar... Look at the price! Dun u feel rich? :P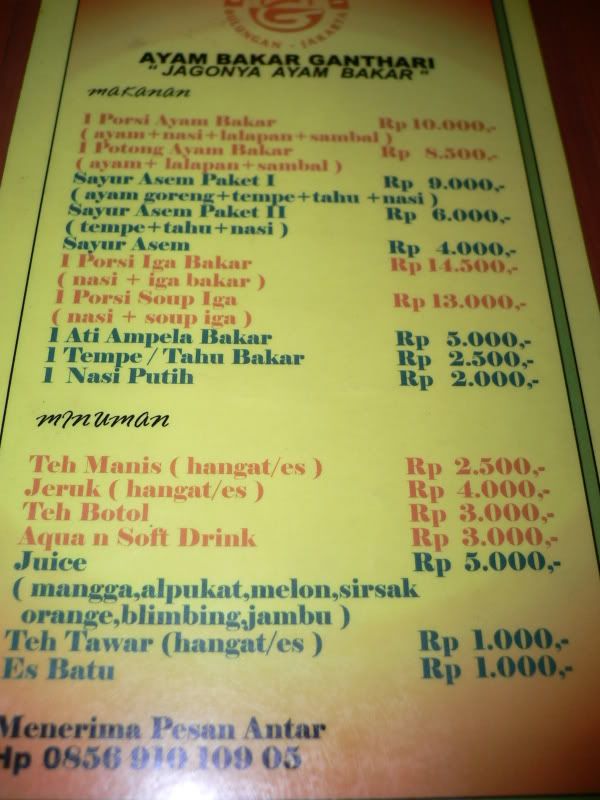 Ayam Bakar aka Special Grilled Chicken Served with Rice, Unique Sambal & Mint Leaves. Sedap!!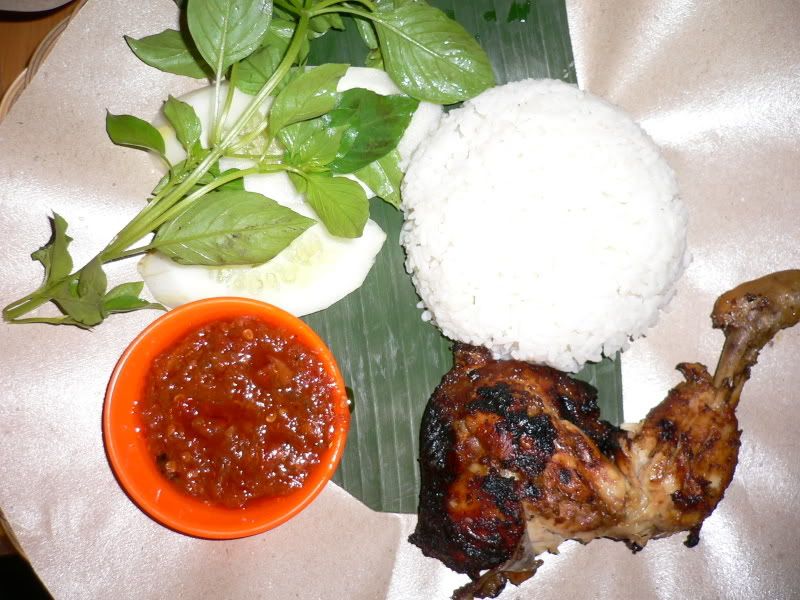 Im on cloud 9 just by posting these pics! :)

PS: As u can see, this whole post is only in purple & pink, cuz Evie loves pink and me, purple.