The Day Ends With Love...
Oops, I hope u all are not bored by the last 2 posts about my birthday treats. Just wanna share what we had for the past days. =)

Alrighty, I promise this will be the last time. :)

Before I begin anything, I wanna sincerely thank Jo, Edith, Giselle, Angie, Evan, Rachel, Fen, Ah Pong, Kuan, Sam & those whose names are not mentioned here, for sending me their birthday greetings. This year, I have the most number of people who send me their well wishes over sms/overseas call/online messages. Thank U so much, I'm very touched by all of u. =)


We went to Dome for dinner. Service was okie, cannot ask for too much here. We had Risotto & Deep Fried Chicken Chop. Their risotto has always been good & so is their cheese cake, but after having the chicken chop, my stomach told me it's time to rest. dhuz... :(

When the plate of chicken chop was served, it didn't look good to me, but when tasted, Boy, were they good! =) Now I have one more on my list to order whenever I visit Dome. :)

Chicken & Mushroom Risotto



Deep Fried Chicken Chop with Potato Ball



I saw Edith's melon tong shui & was tempted to make. I used melon strips (tong dong gua) instead & added longans too. The taste is great! I call this "Blissful Tong Shui".




Hubby bought me Dunkin Donuts (they're my favourites) as my birthday cake. Unique & yummy!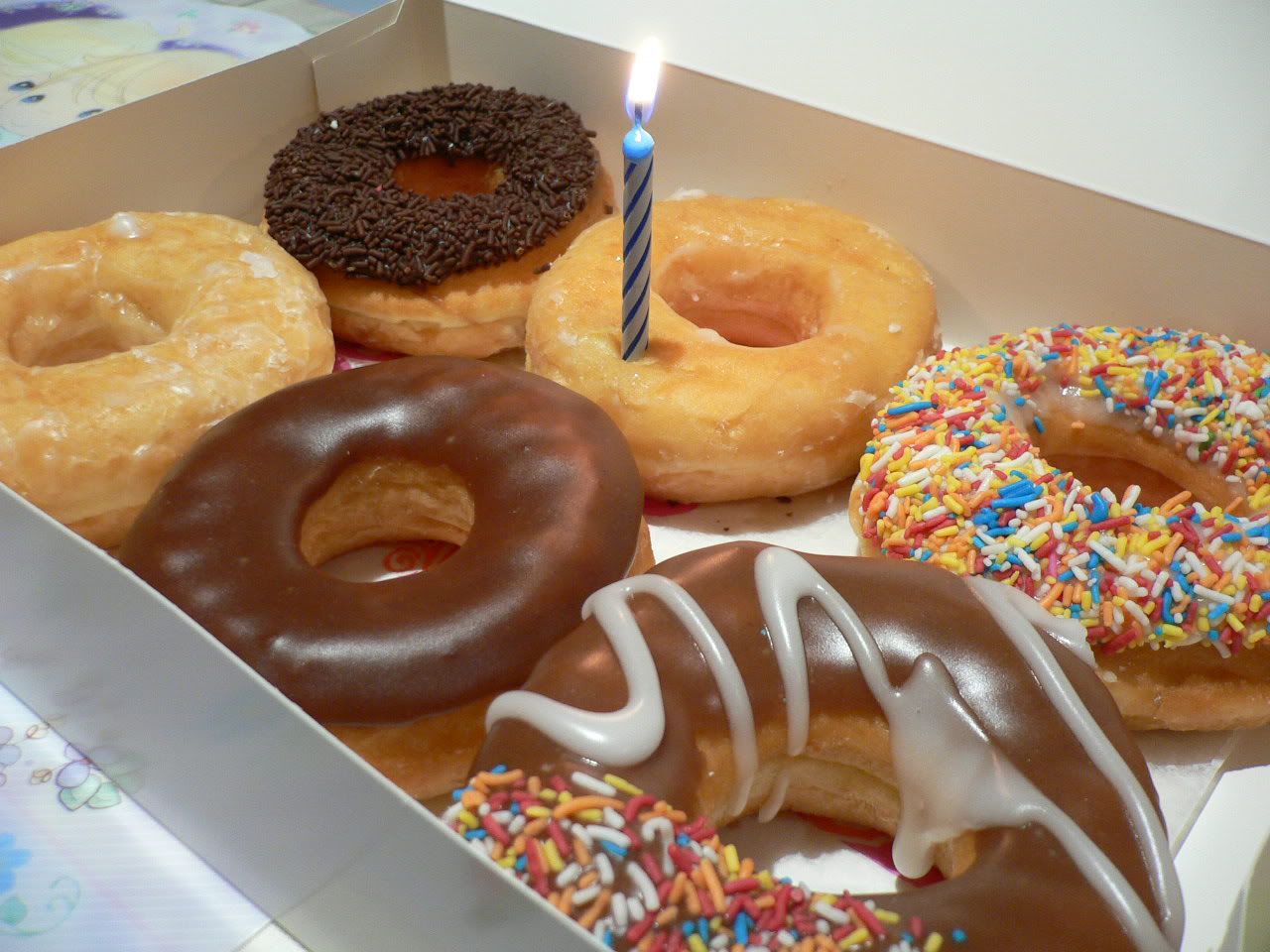 Thank U Hubby for making this day special & possible. :)