My Grandma's Recipe
My grandma's quick & easy Minced Pork with Cai Por. Very traditional yet not complicated to prepare. This dish brings back fond memories of my childhood... =)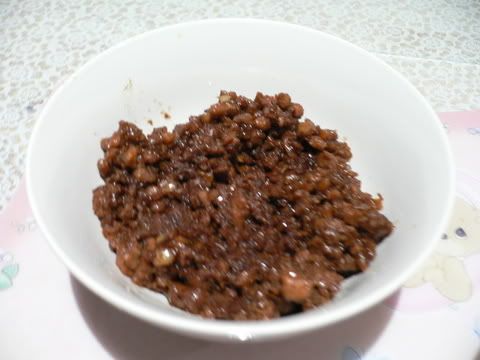 Ingredients:
150gm minced pork
30gm cai por

Seasonings for pork:
1tsp light soy sauce
2tbsp dark soya sauce
1tsp of water
1tsp hua diao jiu (chinese cooking wine)
1tbsp sesame oil
2tsp corn flour

Method:
1. Marinate minced pork with the above seasonings for 30mins.
2. Heat oil in a wok, when hot, throw in minced pork. Stir fry for 1min.
3. Add in cai por and stir fry well together with pork until cooked.
4. Serve with white rice.